Book 72: Tinker Tailor Soldier Spy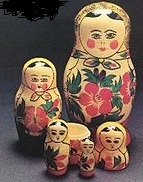 Wednesday, April 16th, 2014 @ 19:00
15, rue des Savoises, la Maison des Associations. room Salle Jacquad (see lobby's noticeboard), Geneva
Tinker Tailor Soldier Spy is the climax of the series of Cold War espionage novels written by British author and former spy John le Carré. As in the previous books in the series, the protagonist is George Smiley, a taciturn, middle-aged intelligence officer who has been in and out of the "Circus" (MI6) more times than most people can count. But when the head of the Circus, aka Control, sends his best field agent behind the Iron Curtain to learn the identity of a mole within the upper echelon of the Circus things go very badly and the mole escapes detection again.(
http://www.mostinfluentialbooks.com/book/250/tinker-tailor-soldier-spy/
)
Presenter: Andy
Commentator: Needed
Date: 16 April 2014
Time: 19:15 sharp
Format:
1. Members introduction (5 minutes)
2. Club statistics (2 minutes)
3. Introducing interesting books (5 minutes)
4. Brief introduction of next book (2 minutes)
5. Book presentation (20-30 minutes)
– A brief history of author's life
– A short summary of the book
– Main/new ideas that the book brought to the society at the time that it was written
– What were the major implications/reactions at the time that it was written?
– What are the major implications on our daily lives (if any)?
6. Group discussion led by the commentator (45-60 minutes), member's personal view about the book, opposing ideas.
At the end of the meeting, a group of us goes to a bar nearby for a drink, everyone is welcome to join.
Venue: 15, rue des Savoises, la Maison des Associations. Room: Salle Jacquad ( there's a list of rooms on the noticeboard in the Maison lobby)
Map:
http://www.lafea.org/contacts.htm
Note: reading the book is not a "must" to attend the meeting!
Look forward to see you all!
To participate in the on-going book selection process:
www.mostinfluentialbooks.com
To see the upcoming events:
http://www.mostinfluentialbooks.com/page/event_list/
To join the club:
http://www.glocals.com/groups/geneva/geneva-book-club.htm