Book 74: "Kafka on the shore"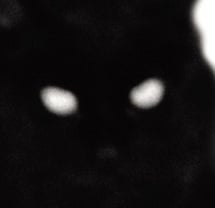 Wednesday, June 11th, 2014 @ 19:00
15, rue des Savoises, la Maison des Associations. room Salle Biko (see lobby's noticeboard), Geneva
Anyone familiar enough with Haruki Murakami's novels will be prepared, in reading one, to be simultaneously puzzled and engrossed. Kafka on the Shore is yet another alluring enigma, its pages filled with talking cats, fish falling from the sky, and a spirit of some kind named Colonel Sanders. Kafka on the Shore, a tour de force of metaphysical reality, is powered by two remarkable characters: a teenage boy, Kafka Tamura, who runs away from home either to escape a gruesome oedipal prophecy or to search for his long-missing mother and sister; and an aging simpleton called Nakata, who never recovered from a wartime affliction and now is drawn toward Kafka for reasons that, like the most basic activities of daily life, he cannot fathom. The entwined destinies of Kafka and Nakata are gradually revealed, with one escaping his fate entirely and the other given a fresh start on his own.
E-book:
http://literatori.files.wordpress.com/2013/08/kafka_on_the_shore.pdf
Presenter: Andy
Commentator: Needed
Date: 11 June 2014
Time: 19:15 sharp
Format:
1. Members introduction (5 minutes)
2. Club statistics (2 minutes)
3. Introducing interesting books (5 minutes)
4. Brief introduction of next book (2 minutes)
5. Book presentation (20-30 minutes)
– A brief history of author's life
– A short summary of the book
– Main/new ideas that the book brought to the society at the time that it was written
– What were the major implications/reactions at the time that it was written?
– What are the major implications on our daily lives (if any)?
6. Group discussion led by the commentator (45-60 minutes), member's personal view about the book, opposing ideas.
At the end of the meeting, a group of us goes to a bar nearby for a drink, everyone is welcome to join.
Venue: 15, rue des Savoises, la Maison des Associations. Room: Salle Biko ( there's a list of rooms on the noticeboard in the Maison lobby)
Map:
http://www.lafea.org/contacts.htm
Note: reading the book is not a "must" to attend the meeting!
Look forward to see you all!
To participate in the on-going book selection process:
www.mostinfluentialbooks.com
To see the upcoming events:
http://www.mostinfluentialbooks.com/page/event_list/
To join the club:
http://www.glocals.com/groups/geneva/geneva-book-club.htm