Book 111: Equal Rites by Terry Pratchett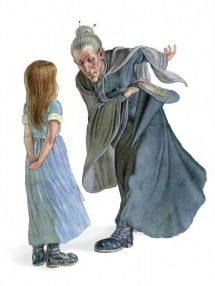 Wednesday, March 29th, 2017 @ 19:00
MLC Librairie Café, Rue de Carouge 98. 1205 Geneva., Geneva
Our book for March is 'Equal Rites', by the late, great Terry Pratchett.
We essentially want to have a Pratchett-themed evening and we will use Equal Rites, which is the third Discworld novel, as the basis for this.
It is a comic fantasy novel and is regarded as a good entry point to the Discworld novels and Terry Pratchett's work in general.
The book will be presented by Phil, who has something of an interest in Pratchett and his books (in the same way that fireworks have something of an interest in Zippo lighters) and he will also lead an open discussion on all things Pratchett.
Some Terry Pratchett trivia:
He was the highest selling author in the UK until Harry Potter came along.
He wrote more than 70 books and sold over 80 million copies.
An extinct species of seat turtle is named after him ( Psephophorus Terrypratchetti).
Themes include: comedy, wizards, female lead, Orangutans
If you've read it, come along and discuss it in an atmosphere of curiosity and good humour.
If you haven't read it: no problem! Come along anyway. Our meetings always include a detailed overview of the book, its author and its main themes so there's plenty to talk about.
Geneva International Book Group meetings are culturally diverse, open-minded and friendly. Everyone is welcome and attendance is free of charge. (But please buy a drink from the bar.)
How to get there.
MLC Librairie Café, Rue de Carouge 98. 1205 Geneva.
From the Augustins tram stop, stroll casually with mounting anticipation for 3 to 5 minutes towards Carouge. The café is at an angle on the right, almost opposite the IFAGE building.
http://www.librairie-cafe.com/nous-contacter-1.html